For the care of oiled, waxed and lacquered surfaces. Also suitable for allergic users, subject to medical consultation!
Application range:
Apply the material thin and evenly in direction of the wood grain respectively structure of the surface. Test the product on surfaces which have not been treated with LEINOS products before first. Do not use LEINOS Furniture Polish on surfaces treated with polystyrol.
Technical qualities:
Water repellent finishing coat, high impregnation. Migration behaviour tested according to DIN EN 71, part 3. Saliva- and perspiration resistant according to DIN 53160.
Colour:
Colourless to slightly yellow coloured.
Full declaration:
Linseed oil, ricinen stand oil, linseed stand oil, natural resin ester, isoparaffinic hydrocarbons, drying agents. Product contains max 330 g/l VOC. EU limit value for this product (cat. f): 700 g/l (2010).
Application:
Stir well before use. The surface must be dry (humidity of the wood max 14%), clean and free of dust and grease. Apply Furniture Polish thinly and evenly by a clean and soft cloth in fibre direction. Always apply a test coat, especially for surfaces not treated with LEINOS product beforehand. Not suitable for synthetic surfaces made of polystyrene.
Container sizes and coverage:
Approx. 10 ml/m2.
| Sizes | Coverage...* |
| --- | --- |
| 0,25l | depends on surface |
Storage:
Originally sealed at least 5 years stable. Store dry, cool and sealed.
Precautionary statements:
Safety data sheet available on request.
Keep out of reach of children.
IF SWALLOWED: Call a POISON CENTER/doctor if you feel unwell.
Do NOT induce vomiting.
Avoid release to the environment.
Dispose of contents/container according to local regulations.
Always be sure to store cleaning cloth, polishing pads, sponges, etc. that are still wet or even slightly moist with product in an airtight metal container or in water and dispose, as there is a danger of spontaneous combustion caused by the plant oil content in the product.
The product alone will not undergo spontaneous combustion.
A typical smell may arise due to the natural raw materials.
During sanding wear mask against respirable dust.
Hazard statements:
May be fatal if swallowed and enters airways.
GHS08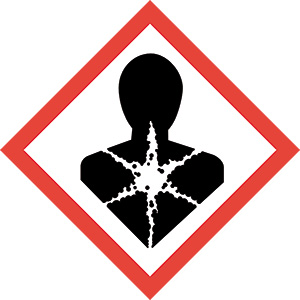 Danger