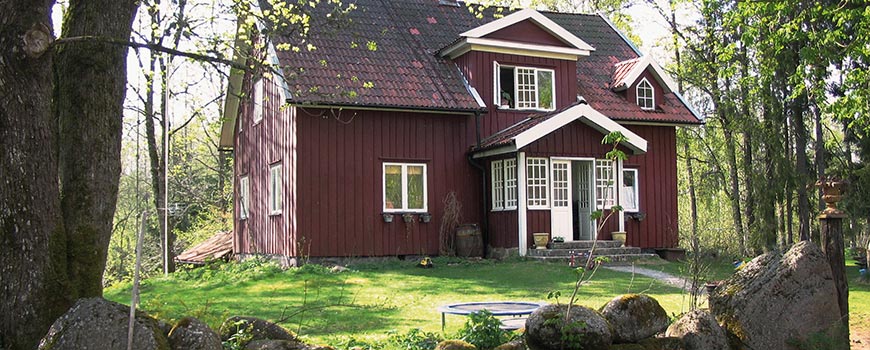 Wood in the garden is more popular than ever. This is due to its beautiful coloring, natural look and the many uses that this material offers. However, anyone who decides to use wood for garden design should keep in mind that this renewable raw material requires regular care in order to retain its beauty over the years. That for it always the chemical club must come to the employment, is however a widespread misbelief. It goes also on the natural route!
Whether it's storming or snowing, the sun is blazing or the world seems to be sinking in the rain: wooden structures of any kind outdoors have no chance of escaping the vagaries of the weather. In order to enjoy them for a long time, they need to be protected against wind and weather. The weather protection paints from LEINOS Naturfarben prove that this can be done without the use of chemicals. They work completely naturally on oil and/or water basis and are nevertheless highly weather resistant. In addition to treated and untreated wood, they are also very suitable for rough sawn wood.
Before applying the paint, the substrate must be dry, solid, clean, and free of grease and dust. In addition, since the material must not be absorbent, untreated, rough-sawn wood must be brushed out before processing. If oil-based weather protection paint is used on an untreated or absorbent substrate, this should first be treated all over with Leinos Wood Primer 150. The weather protection paint is then applied sparingly twice. In the case of the water-based variant, the first coat is applied diluted, the second undiluted after a drying time of at least 24 hours. Renovation coats are also possible. For this, the substrate must be cleaned particularly thoroughly beforehand and ideally lightly sanded. The weather protection paints from LEINOS are opaque, water vapor permeable, offer protection against fungal attack - and they do not flake off. Thus, wood in the outdoor area looks well cared for for a long time and is effectively protected.