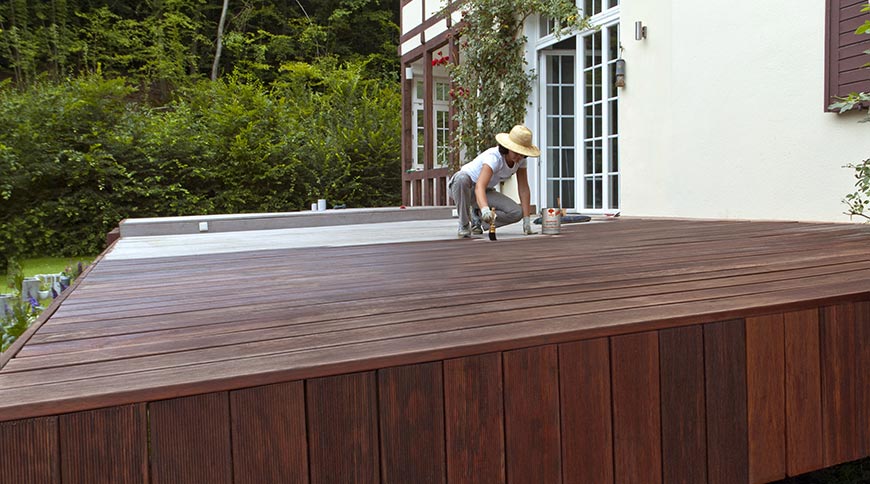 When the first warm rays of sunshine tickle our noses and our spirits revive after the dormancy of winter, the new gardening season also begins. Many have been eagerly awaiting this moment and can hardly wait to finally get outdoors again. But before the actual enjoyment must first be removed the traces that the cold season has left in the garden and on the terrace. True gardening enthusiasts rely on natural remedies for this.
Wind, weather, cold and snow have not only done a lot of damage to animals and plants over the winter, but have also left their mark on garden and balcony furniture, especially if it has been left outside for the winter. Furniture made of woods such as teak, robinia, larch or acacia are weather-resistant, because their wood is so densely grown and heavily oiled that moisture has no chance. Nevertheless, the color of the wood can suffer greatly from everyday weather conditions. Thus, over time, wooden furniture often turns gray: a silver-gray patina forms, which does not attack the wood, but is perceived by many as unsightly and unkempt.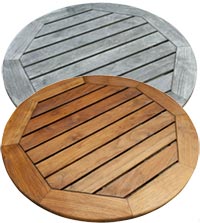 LEINOS natural colors offers different products, which drive the grey veil away and lend wooden furniture in time to the start of the garden season again fresh gloss - and to 100 per cent on natural basis. Thanks to active ingredients from citrus fruits and coconut fatty acid, the de-greaser removes both dirt residues and graying in just one step without prior sanding. Afterwards, it is recommended to treat the cleaned furniture with care oils. For this purpose, the company provides three color shades and a special teak oil. Quite deliberately, the natural wood oils are only discreetly pigmented, so that the woods regain their natural, strong wood tone, but do not look painted. Those who also want to clean their oiled wooden furniture during the season can use the intensive cleaner from LEINOS for this purpose.