Effectively counteract woodworm infestation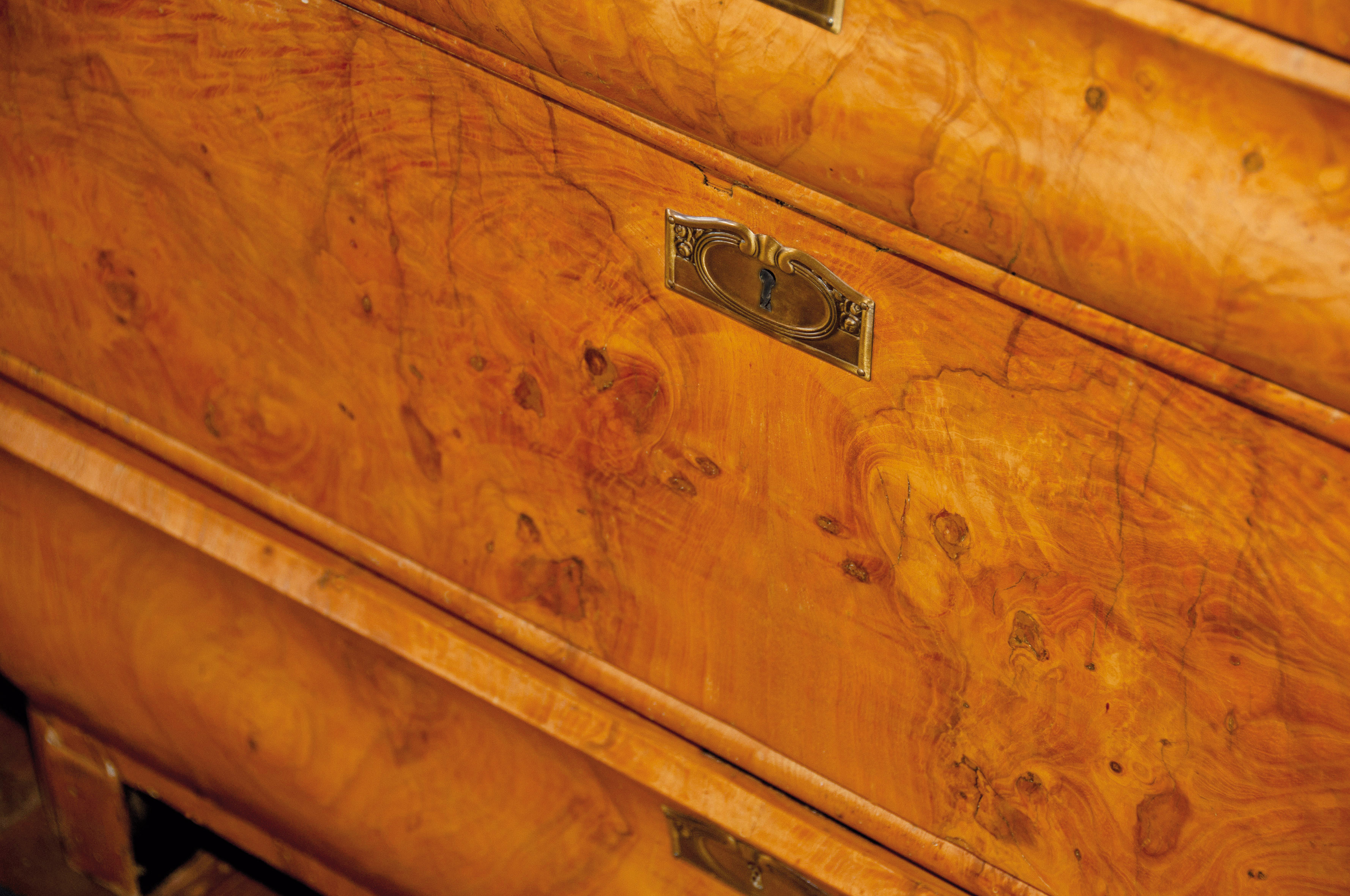 It loves it cold and damp and prefers to eat coniferous and deciduous wood: the common nail beetle and its larvae, colloquially known as "woodworm". Woodworms can be found in wood paneling or furniture in the basement as well as in floorboards, stairs or barns, as they love places with slightly higher humidity, regardless of the age of the household goods. So whether the good heirloom or newly acquired furniture: If tables, chairs and Co were stored even temporarily in poor conditions such as in damp or cool, it can come to an infestation by the common nail beetle and its larvae.
Under "favorable" conditions, the larvae take only one year to develop; under "unfavorable" conditions, it can take up to eight years for the larvae to become beetles. Particularly perfidious: the beetles prefer to lay their eggs in the piece of wood in which they themselves have grown up, until it is finally completely destroyed. Visible and sure signs of an infestation are bright, fresh piles of bore dust as well as flight holes. Then you should act quickly to save your piece of furniture from further destruction. With LEINOS Woodworm Free a poison-free solution is available. The wood preservative protects the wood against wood-destroying insects and fungi by physical-mechanical action. It consolidates wood that has become porous and is also suitable for use in covered outdoor areas and in damp rooms. The aqueous solution is permeable to water vapor and makes the wood unrecognizable to pests. To do this, each feeding hole must be completely saturated with the agent, by brushing or spraying and at least twice. For further cleaning and care, LEINOS Furniture Polish 910 is recommended for oiled and waxed furniture surfaces. LEINOS Floor and Furniture Wax LF 310 is suitable for the finishing and water-repellent protection of floors made of, for example, wood and cork as well as for demanding furniture. LEINOS Hard Oil can be used to impregnate all absorbent, light-colored interior surfaces such as wood and cork in a transparent and open-pored way. All products are based on natural raw materials and are also suitable for allergy sufferers.